The first official indication of the presence of Jews in St. Catharines is recorded in 1855. It was a German tailor Hofeller, about 35 years old, his wife and three year old daughter. Also possibly, three brothers, as well as a merchant named Westheimer. Phillip Ginsberg, arriving in 1888 was one of the founding fathers of the official Congregation, along with R.I. Friedman and Aaron Needle. The first services were held in the home of Mr. Ginsberg on Church Street, later in facilities rented on Niagara Street. In 1881 the Jewish population was 24 souls.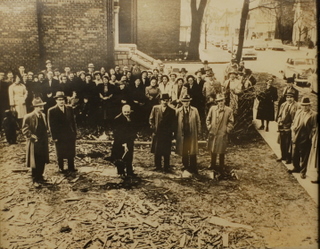 In 1902, a teacher and Baal Tefilla were engaged, and about that time a house rented at Church and Calvin Street was purchased to be the first permanent synagogue and Talmud Torah for $3,500.00. For some years, the Baal Tefilla, shochet and teacher lived in the house, which was moved from Church Street to the present location when the congregation grew. In 1923, ground was broken for the synagogue, patterned after the design of Temple B'nai Jeshurun in Bonn, Germany. The building was completed in 1925, at a cost of $ 26,500.00 and has room to seat 450. Because of shortage of funds, the bima and benches were installed at a later time. The service was conducted according to the orthodox minhag; the bima was located in the middle of the shul. In 1950 a start was made on the adjoining Newman Memorial Building, with the installation of a fire escape as well as an enlargement of the kitchens and in 2003 by an elevator to accommodate wheelchairs.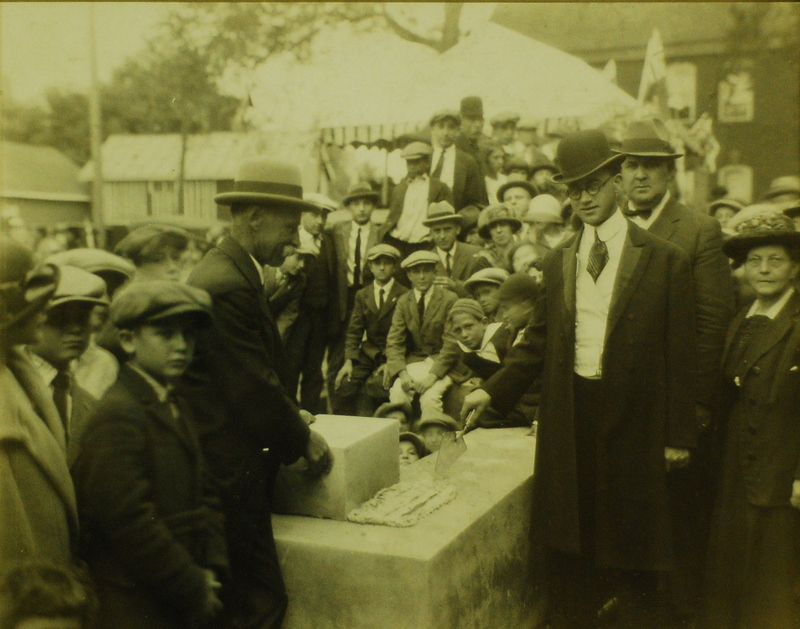 Small communities always have problems to attract and keep rabbis. Rabbi Israel Freedman broke this trend when he arrived on August 1, 1961 from South Africa. He brought stability to our community, improved on our educational programs and remained with us for 17 years until his retirement. A chazzan/teacher and another teacher assisted him. Joseph Ben David was with us for 28 years, first as chazzan, Baal Koreh and teacher, and after he received his semicha, as a rabbi. As of 2016, Rabbi Gad Romang is our spiritual leader, while members of the congregation assist him in conducting services.

A Jewish community needs its own cemetery, and in 1949 two acres of land were purchased on land, where originally one of the old locks of the Welland canal was situated. And indeed, we found an old lock and had to remove it. We have our own Chevra Kedisha consisting entirely of volunteers.

No community can exist without financial support. Each member is asked to pay an annual contribution according to ability. Naturally, there are fund raising projects as well. Over the years, there have been members who donated generously. Donations were made for Torah scrolls, the cemetery chapel, building improvement, and a computer to be used by the cheder. Indeed, there are many individuals, women as well as men, who donate freely of their time.

In 1955 our library was established, which at this time has 3000 volumes, covering every aspect a Judaic library should have. There is a fine collection of children's books.

Adult education classes and youth programs are very active.

For a more detailed history of the Jewish community of St. Catharines, please visit the the Ontario Jewish Archives website.